Case Study: Frick integrates refrigeration equipment efficiently
Supporting 1500 individual industrial refrigeration systems requires flexible and scalable control.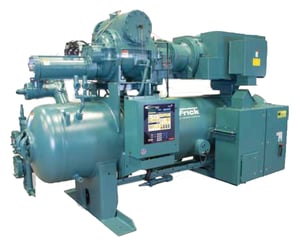 Since 1883, the Frick Company has manufactured reliable refrigeration system components.
In the 1980s Frick began to notice a new need in the industry: custom system design and integration.
See how Frick designs their custom installations and provides the most efficient refrigeration systems for their clients in this new case study.
Frick's customers get:
Lower energy costs fro

m i

ntegrate

d r

efrigeration equipment

Reliable PID control loop performance through

the system's

distributed intelligence

Lifetime emergency support at no extra cost, thanks to Frick's quality designs and Opto 22's guaranteed-for-life I/O