Monitor Machine Health with Precise Power Data
Introducing groov RIO EMU (Energy Monitoring Unit)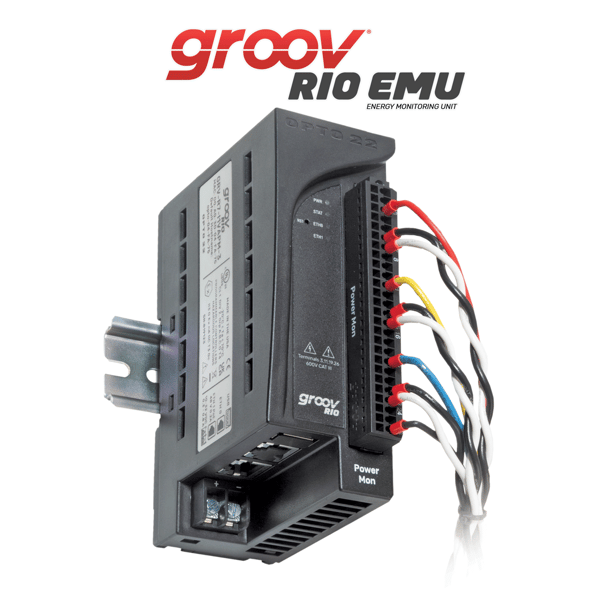 GRV-R7-I1VAPM-3
Edge I/O for Power
The groov RIO series from Opto 22 brings you a new kind of I/O product—edge I/O. It doesn't require a PLC, PAC, or IPC to communicate data to other systems. Instead, this intelligent, distributed I/O includes security, data processing, and networking to meet the needs of IIoT projects independently.
The new groov RIO energy monitoring unit (GRV-R7-I1VAPM-3) brings the same level of connectivity to projects that require energy data acquisition and communication.
Look what you can do with RIO EMU:
Monitor category III 3-phase AC power up to 600 V in Delta or Wye configurations
Capture 18 data values per phase—voltage, current, true power, power factor, and frequency—plus 10 3-phase totals
Measure power and energy at the point of use to detect downtime predictors like high power consumption
Easily share real-time data with analytics software, databases, and dashboards using the built-in MQTT/Sparkplug client
Secure the system and data with user accounts, configurable firewall, TLS certificates, HTTPS, and VPN client
Quickly power for standalone operation with 802.3af PoE Class 0 switches or use 10-32 VDC line power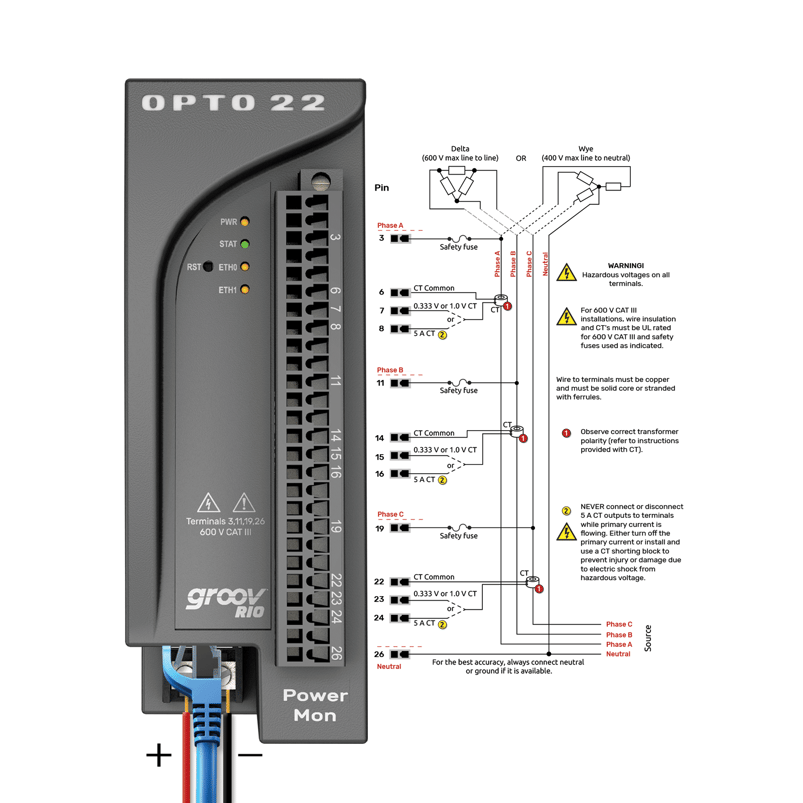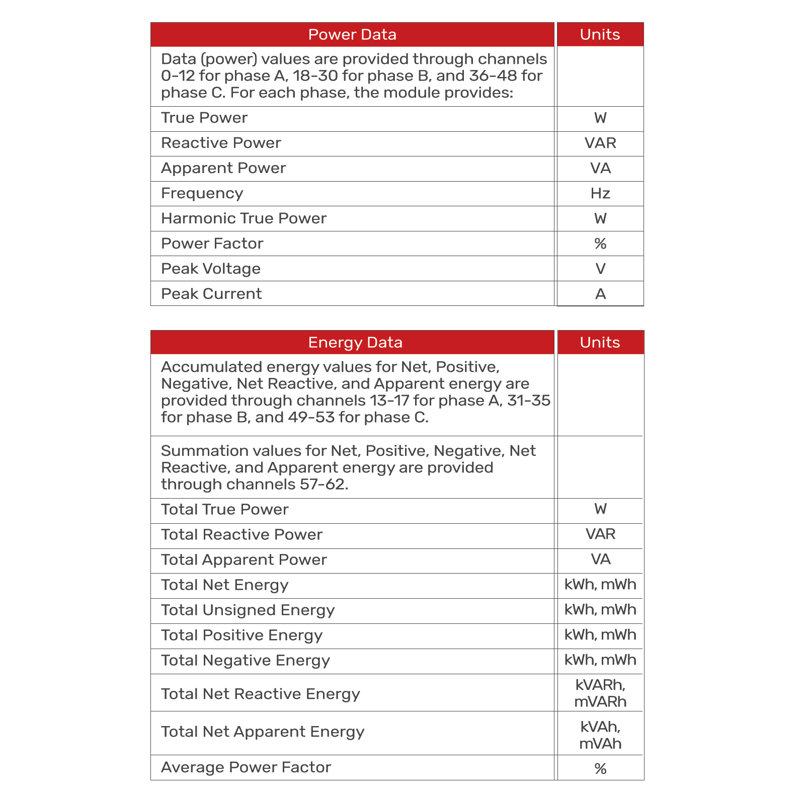 And, you can use groov RIO EMU in two ways:
As an edge energy monitoring unit, communicating data between loads and data destinations. You can:

Push data directly to on-premises or cloud apps, databases, or other software, typically using the included Node-RED
Publish data to an MQTT broker
Respond to Modbus/TCP requests for data
Configure with browser-based groov

Manage software
Manage local user accounts and permissions, or from a central location through an LDAP server

As a traditional energy monitoring unit, configuring channels through your control program:

With a

groov EPIC processor running a PAC Control strategy; add a

groov

RIO EMU as an I/O unit
With a

groov

EPIC processor running a CODESYS application, download and install the

Opto 22 CODESYS Library Package

to the CODESYS Development System, then add a

groov

RIO EMU as an Ethernet device
With a custom control program through either

groov

RIO's OptoMMP memory map, its REST API, or through secure shell access (requires free

GROOV-LIC-SHELL

license)
Complete the form on this page to contact an Opto 22 engineer and discuss what energy monitoring tools can help with your machines and applications.